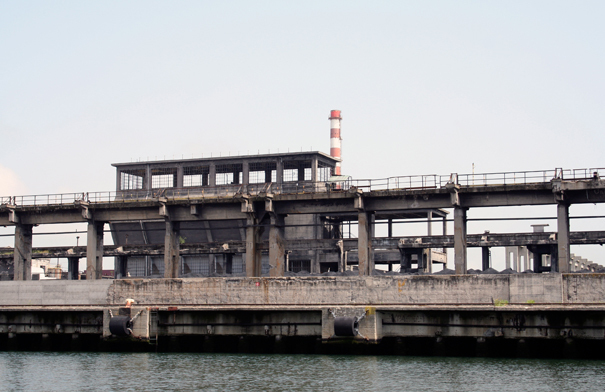 Documentation and drawings download
EN: Among the first companies to settle in the new industrial area of Porto Marghera there were, in 1924, the two adjacent factories of the Italiana Coke and the Italiana Vetri e Cristalli, which arose from the initiative of Senator Agnelli of the Fiat group. The glass making factory was founded in 1924, when a large furnace that powered two machines was installed to produce flat glass. The industry reached its maximum level of employment during the war with 2,100 employees. Vetrocoke in 1981 became Veneziana Vetro while in 1993 it was bought by the British multinational company Pilkington. This was a highly innovative company, the first certified in the industrial area of Marghera, but unfortunately it could not resist the economic crisis closing the factory in 2012.
IT: Tra le prime aziende ad insediarsi nella neonata zona industriale di Porto Marghera, furono, nel 1924, i due stabilimenti adiacenti dell'Italiana Coke e dell'Italiana Vetri e Cristalli, sorti per iniziativa del senatore Agnelli e del gruppo Fiat. Lo stabilimento vetrario sorse nel 1924, quando venne installato un grande forno che alimentava due macchine a tiraggio orizzontale di vetro piano. L'industria raggiunse il massimo livello di occupazione durante la guerra con 2.100 addetti. La Vetrocoke assunse nel 1981 la denominazione Veneziana Vetro mentre nel 1993 venne acquistata dalla multinazionale inglese Pilkington. Azienda fortemente innovativa, la prima certificata nell'area industriale di Marghera, ma che purtroppo non ha saputo resistere alla crisi economica chiudendo i battenti nel 2012.