Professors
Aldo Aymonino [IUAV]
Alberto Bassi [IUAV]
Fiorella Bulegato [IUAV]
Assistants
Giuseppe Caldarola, Luca Zilio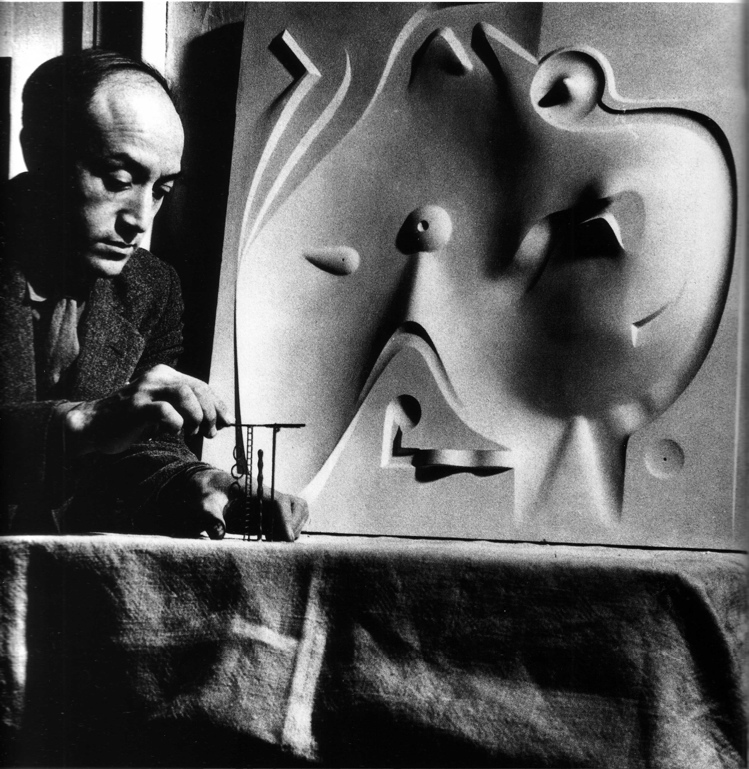 Marghera_Playground tecnologico
Theme of the workshop: Marghera bas-relief
The design work on the industrial area of Marghera cannot be composed by isolated projects. Requires a general thought, a look at broad spectrum.
The hypothesis of new possible scenarios for the next future, new urban conditions for the industrial area of Marghera, have to necessarily move starting from the reading of the area as a whole and from the recognition of its specific characteristics. There are significant amount of spaces, structures and facilities, decommissioned building patrimonies, still interested by alternative strategies of refunctionalization demolition, transformation, etc.. without any viewable outcoming realization or, if still yet (partially or totally) implemented, not able to trigger out virtuous new life cycles assessments with positive effects on the entire industrial area.
This interpretation and recognition of the heritage of buildings and infrastructure as well as of the consistencies of the 'risk'spatial conditions -from the hydraulic requirements to the stringent reclamation issue hazard which hav to be considered preliminarily to any hypothesis of transformation- requires systemic projects and a series of preliminary operations whose 'Director' must necessarily be unique.
Starting from the '0' level of architecture, from re-drawing the ground, appears as an indispensabile feature: i.e. by addressing all those interventions to re-shape the existing spatial configurations -a starting point for changing the actual conditions- which would allow the securing of areas and the identification of possible and alternative life cycles for the heritage of spaces and volumes existing therein. Drawing the ground to re-shaping places, to define and re-distribute weights and measures of the constructed masses and open spaces become the opportunity to compose a large bas-relief that, even by slight variations of the surface topography, will enhance the existing and determine possible areas of transformations.
Schedule of activities and procedures
During the three weeks of the workshop students will have the opportunity to measure themselves against the design work and the completion of outfitting. The workshop is structured in two different phases. The first one will run until the end of the first week with an ideas competition in the lab. During this first stage, the working group will suggest an original reading of the territory of Marghera, by composing informational and cognitive frameworks of references taken through direct inspection or by investigation of projects and bibliographic and documentary references, and at the same time will start with the project of re-drawing the groung and with the definition of the possible returns of those ideas in the final. Students, divided into groups, will work on two fronts: the project of ground and of the outfitting, the latter, according to a model developed with the partial support of the teaching staff. A jury (external to the workshop) will select the best layout defined by the students and the selected one will be realized in the second phase of work, which will be dedicated to the improvement of project of the individual groups and, mainly, to the construction of the final layout: an installation, at the highest possible scale, which will be able to represent the bivalence and the link between the ground and the individual parts that make up the territory of Marghera.
---
Tema del workshop: bassorilievo Marghera
Il lavoro progettuale sull'area industriale di Marghera non può comporsi di progetti isolati. Richiede per contro un pensiero generale, uno sguardo ad ampio spettro.
Ipotizzare possibili scenari futuri, ovvero nuove condizioni di urbanità per l'area industriale di Marghera, deve necessariamente iniziare dalla lettura dell'area nel suo insieme e dal riconoscimento delle sue caratteristiche specifiche. Vi sussistono consistenti quantità di spazi, di strutture e infrastrutture, di patrimoni edilizi dismessi da tempo interessati da alternative ipotesi di rifunzionalizzazione, trasformazione, demolizione ecc. che non hanno ancora visto esiti realizzativi oppure, ove attuati, non sono stati in grado di innescare cicli di vita virtuosi con ricadute positive sull'intera area industriale.
Tale lettura e riconoscimento delle consistenze del patrimonio spaziale, edilizio e infrastrutturale nonché delle condizioni di 'rischio' -dalla pericolosità idraulica alla stringente questione delle bonifiche preliminari a qualsiasi ipotesi di trasformazione- rende necessari progetti sistemici e una serie di operazioni preliminari la cui 'regia' deve necessariamente essere unica.
Appare per questo indispensabile partire dal 'livello 0' dell'architettura, dal disegno di suolo, cioè dall'individuazione di tutti quegli interventi di rimodellazione delle attuali configurazioni spaziali, preliminari alle trasformazioni, che possano consentire la messa in sicurezza delle aree e l'identificazione di possibili e alternativi cicli di vita per il patrimonio di spazi e volumi ivi esistenti. Disegnare il suolo per riconfigurare i luoghi, definire spazi, ridistribuire pesi e misure delle masse edificate e degli ambienti aperti divengono l'occasione per comporre un grande bassorilievo che, anche mediante lievi variazioni dell'orografia superficiale, valorizza l'esistente e determina possibili ambiti di trasformazione.
Programma delle attività e modalità di svolgimento
Durante le tre settimane di workshop gli studenti avranno modo di misurarsi con il lavoro di progettazione e con la realizzazione dell'allestimento finale. Il workshop è strutturato in due fasi. La prima si concluderà alla fine della prima settimana con un concorso di idee interno al laboratorio. Durante questo primo stage si lavorerà alla lettura del territorio di Marghera, alla composizione dei quadri informativi e conoscitivi di riferimento sia in presa diretta, con attività di sopralluogo, che mediante indagine bibliografico-documentale, al progetto del disegno di suolo e all'ipotesi di restituzione delle idee progettuali nell'allestimento finale. Agli studenti, divisi in gruppi, si richiede di lavorare su un duplice fronte: al progetto di suolo e dell'allestimento finale, quest'ultimo, secondo un modello elaborato col parziale supporto della docenza. Una giuria esterna al workshop selezionerà il progetto di allestimento da realizzare nella seconda fase del lavoro, che sarà quindi dedicata al perfezionamento dei progetti dei singoli gruppi e principalmente alla costruzione della resa finale: un'installazione alla massima scala possibile, capace di rappresentare la bivalenza e il legame tra il suolo e le singole parti che compongono il territorio di Marghera.