Professor
Demogo [IT]
Assistants
Massimo Munari, Stefano Delia, Olga Trebuhina
Workshop's website
https://romanticbrutalism.wordpress.com/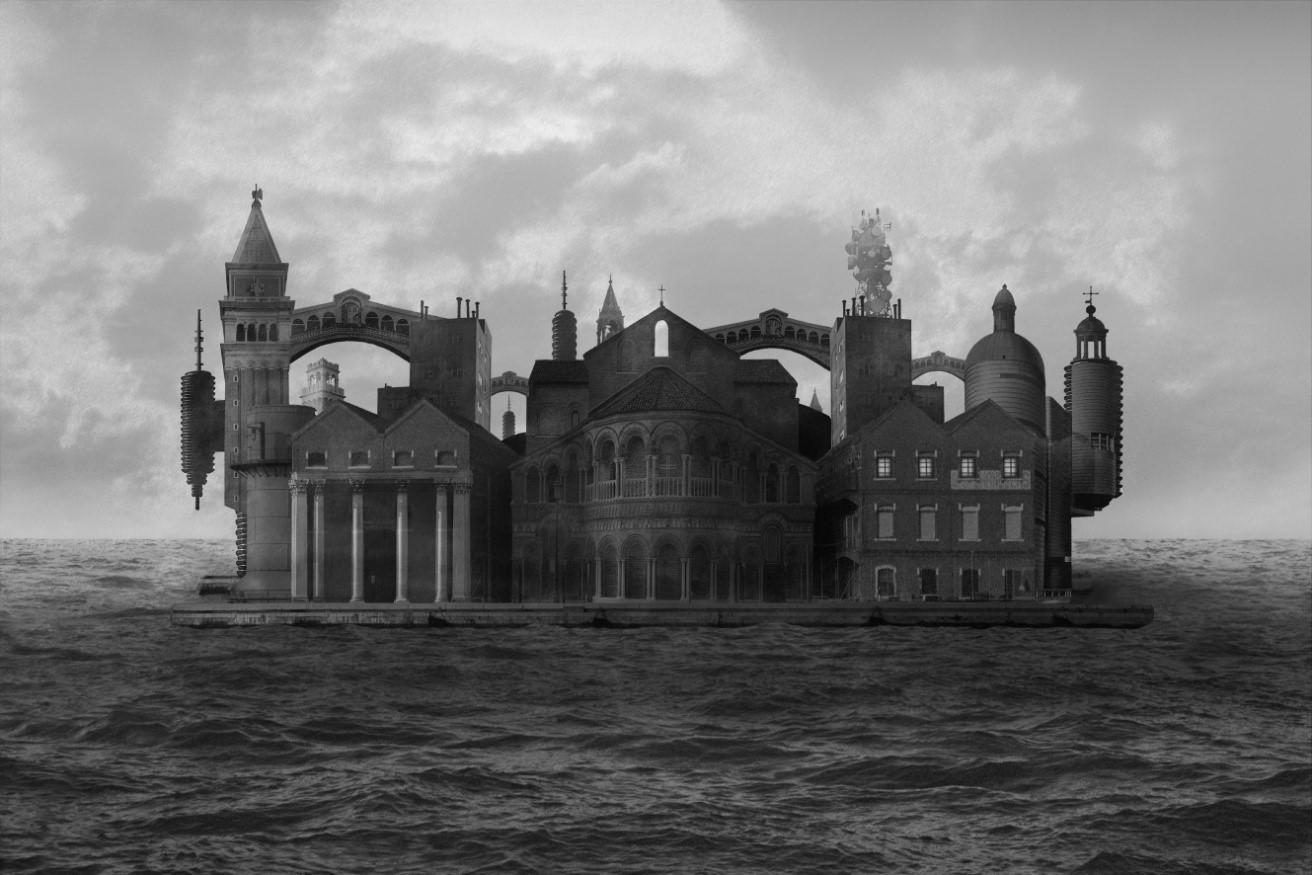 ROMANTIC BRUTALISM
The poetic dimension of the industrial archeological evidences of Porto Marghera represents an important topic in the analysis of a complex and disjointed territory. A terrain vague that is suspended between post-industrial 'rovinism' and a different possible future. Today the architectures wait for a redefinition of new relations with the lagoon landscape, the obtainment of new roles in the collective imaginary and a new value developed through a guided process of regeneration.
The context is simultaneously a physical and theoretical space: consequently the analysis of the city becomes a complex catalog with an ambivalent memory, able to establish a tangible presence in the territory and generate an instable imaginary, registering a long and indefinite portrait of its own development.
The balance between physical presence and narration, industrial archeology and architecture constitutes the starting point of the project and produces a suspended synthesis directed to grow an ambivalent dialog among different parts. It deals with reading and interpreting Porto Marghera through his archeological potential, establishing relations and not necessary as physical elements increasing all the available perceptive sphere.
The city is constantly built on itself and it's the result of several choices, characterising itself as a balanced process of demolitions and constructions of different combined languages and codes. Precious and contemporary buddings on historical elements define a new spatial and cultural capital, demonstrating the possibility of identifying a fertile and receptive area of investigation about the specific nature of places.
Strategy
The current financial crisis and the complex process of environmental refurbishment of Porto Marghera suggest the use of a polycentric strategy to create a cohesive structural vision of interconnected elements. This method explores the possibility of the transformation of this huge area starting from the autonomy of each peculiar building thought as regenerating devices that connect the general macro-structures.
The absolute value of some existing industrial archeology could represent a new spatial idea with a high power of synthesis, a genealogy able to exalt the specific character of this habitat. The process focuses on a new language and a precise poetic dimension between humanism and technique. Romantic Brutalism is an appearing dichotomy pointed to create a composite synthesis among this double meaning of narration and project.
The aim of the workshop is to build a new possible spatial scenery starting from the scale of the buildings pursuing a new dimension of this future archeology and defining a transit situation that could lead Porto Marghera towards its complete environmental regeneration.
---
La dimensione poetica dell'archeologia industriale di Porto Marghera costituisce un carattere significativo nella lettura di un territorio complesso e disarticolato. Un terrain vague che vive in uno stato di sospensione tra il rovinismo post-industriale e il proprio futuro possibile. Oggi le architetture soggiacciono in attesa di ridefinire il proprio rapporto con il paesaggio lagunare, di acquisire un nuovo ruolo all'interno dell'immaginario collettivo, di essere ri-significate, sostanziandosi in un processo di rigenerazione guidata.
Un contesto è contemporaneamente uno spazio fisico ed uno spazio teorico: da questo assunto deriva la lettura della città come un complesso registro dotato di una memoria ambivalente, memoria capace di restituire una presenza fisica nel territorio e di alimentare un immaginario instabile, definendo un racconto sfumato ed esteso della propria evoluzione.
L'approccio scelto mira a stabilire un progetto in equilibrio tra presenza spaziale e narrazione, tra archeologia industriale e architettura, a produrre una sintesi in sospensione, votata ad alimentare un dialogo ambivalente tra le parti. Si tratta di leggere e interpretare Porto Marghera attraverso il suo potenziale archeologico, stabilire relazioni e connessioni non necessariamente fisiche tra gli elementi, incrementando l'intera sfera percettiva disponibile.
La città costantemente si è costruita su se stessa, compiendo scelte, organizzando economicamente e culturalmente la linea temporale delle demolizioni e costruzioni in un'alternanza capace di definire processi d'innesto di linguaggi e stili differenti. Gemmazioni preziose di nuove parti su elementi storicizzati hanno definito un capitale spaziale e culturale nuovo, dimostrando come nello sfalsamento dei sistemi sia possibile individuare un territorio di ricerca sensibile alla natura specifica dei luoghi.
strategia
L'attuale criticità economica e il difficile processo di riequilibrio ambientale di Porto Marghera, inducono a sviluppare una strategia policentrica, un processo volto a definire una rete di elementi inter-connessi rispetto ad una visione strutturale univoca. L'impostazione scelta esplora la possibilità di trasformare un'area così estesa a partire dall'autonomia delle singole architetture, considerando gli elementi del sistema come tasselli capaci di produrre cambiamenti scalari e riconnettere le macrostrutture generali presenti.
Il valore assoluto di alcune delle archeologie industriali esistenti può rappresentare una nuova spazialità dotata di un elevato potere di sintesi, una genealogia capace di amplificare il carattere specifico di questo habitat. Il processo è indirizzato verso un nuovo linguaggio e una poetica attenta a una dimensione intermedia tra umanesimo e tecnica. Romantic Brutalism è un'apparente dicotomia votata a sviluppare una sintassi compositiva evoluta, una doppia accezione che interpreta un racconto esteso nel progetto.
Lo scopo finale del lavoro è costruire un immaginario spaziale possibile, partire dalla scala delle architetture per perseguire una nuova dimensione atmosferica declinata come un'archeologia del futuro, stabilire un territorio di mezzo capace di gestire la transizione ambientale che Porto Marghera attende lungamente.