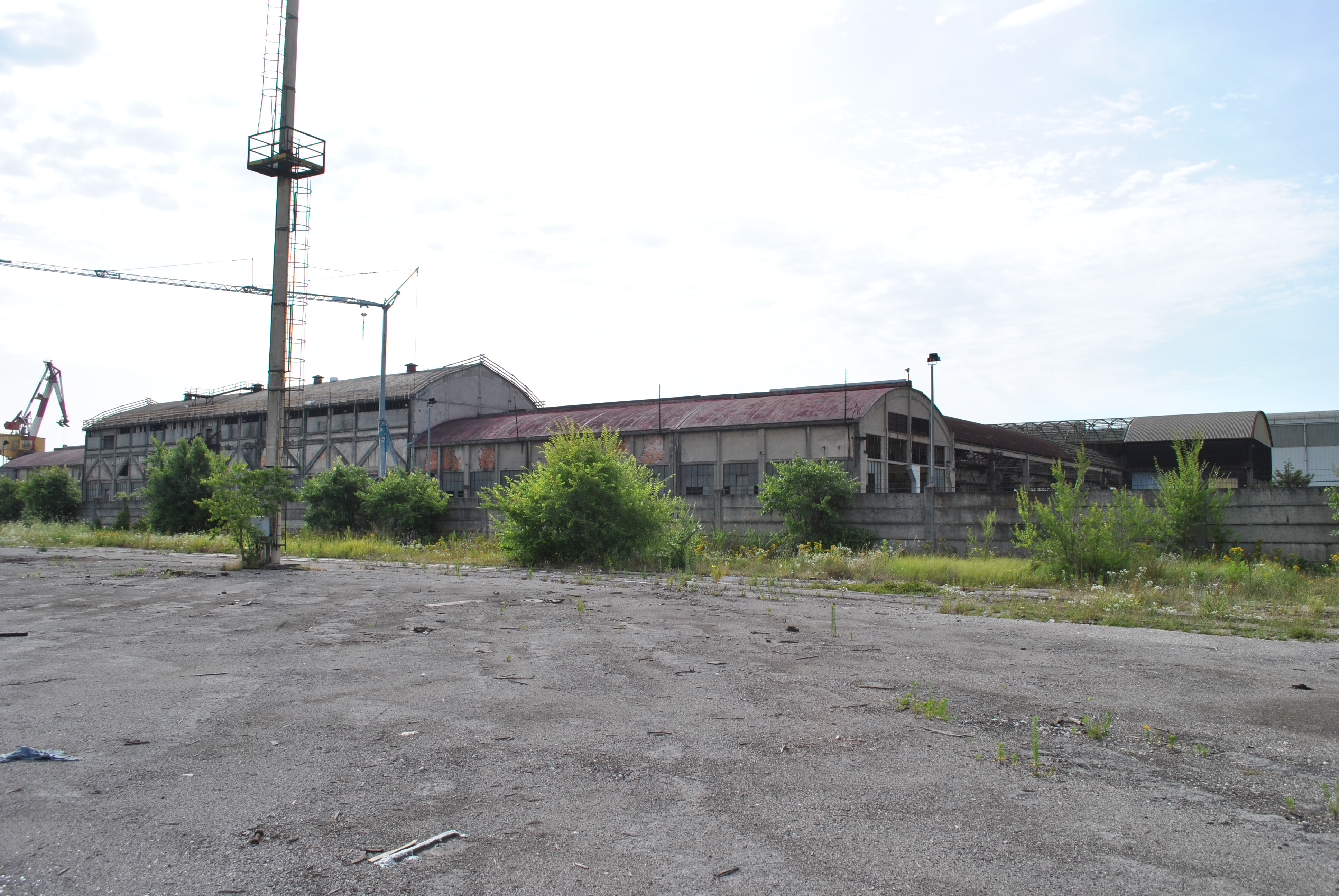 Documentation and drawings download
EN: The steel storage in via dei sali of Porto Marghera belonged to Italian steel company Ilva. The establishment of in Porto Marghera, which only in 1931 took the name of Ilva Alti Forni e Acciaierie d'Italia, stood on the area that overlooked the North industrial canal. Between the 30s and 40s the establishment developed an steel activity thanks to a steel mill with three electric furnaces and rolling mills for the production of medium section for small irons. Today the company, which has remained Beltrame properties, although still active, has drastically reduced the number of its employees and the size of the establishment. In fact many of steel storages are now not in use and abandoned. The site, now, is just a logistics center for the unloading and loading of steel material coming from the Taranto establishment by sea.
IT: I depositi dell'acciaio in via dei sali di Porto Marghera appartenevano all'azienda siderurgica italiana Ilva. Lo stabilimento di Porto Marghera, che solo nel 1931 prese la denominazione di Ilva Alti Forni e Acciaierie d'Italia, sorgeva su un' area che si affacciava sul canale industriale Nord. Tra gli anni '30 e '40 lo stabilimento sviluppò un'attività siderurgica grazie ad un'acciaieria con tre forni elettrici e laminatoi per la produzione di profilati medi per ferri piccoli. Oggi l'impresa, che è rimasta di proprietà Beltrame, pur se ancora attiva, ha ridotto drasticamente il numero dei suoi dipendenti e le dimensioni degli impianti. infatti molti depositi de acciaio sono ora non in uso e in stato di abbandono. Il sito, ora, è solo un polo logistico per lo scarico e carico di materiale siderurgico proveniente dallo Stabilimento di Taranto via mare.