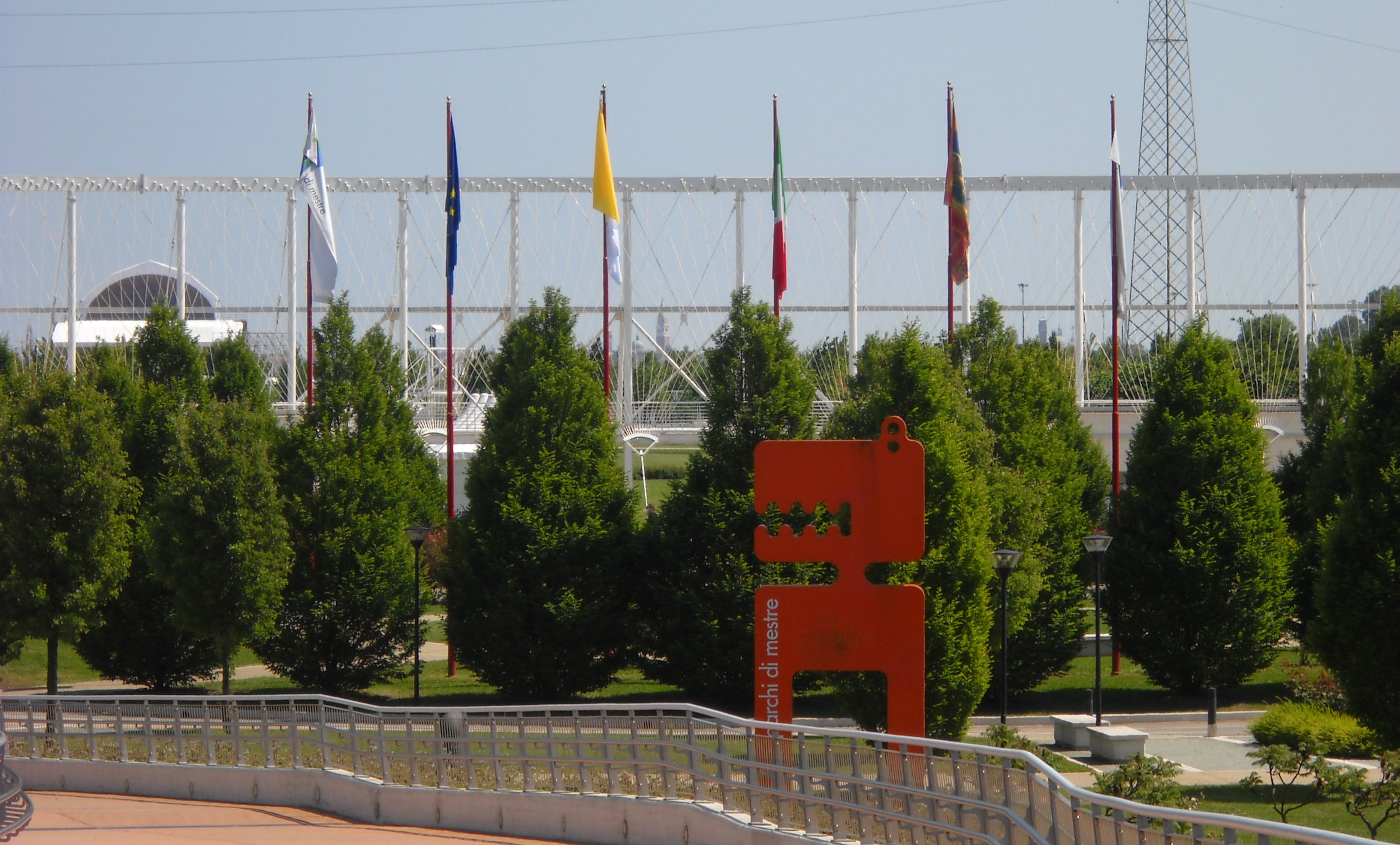 EN San Giuliano, vantage point between Mestre and the lagoon, has been for years in state of degradation and forlornness, an outright open dump.
Thanks to european funds, the area has been redeveloped in the early 2000's, following the project of architect Antonio Di Mambro for the realization of a huge park, that should take on the symbolic role of doorway to the lagoon city anc center of social and cultural activities, thus becoming a study site for lagoon environment, area for sport activities and recreational activities, place for exibitions set-ups, cultural activities and shows, park area with refreshment points.
IT L'area di San Giuliano, situata in un punto strategico tra Mestre e la laguna, ha versato per anni in condizioni di assoluto degrado e desolazione, una vera e propria discarica a cielo aperto.
Grazie a fondi europei, nei primi anni 2000 la zona è stata oggetto di un progetto di riqualificazione, sulla base delle idee dell'architetto Antonio Di Mambro per la creazione di un grande parco, che assumesse un forte ruolo simbolico: porta di accesso alla città lagunare e centro di attività sociali e culturali. In questo modo il Parco di San Giuliano è diventato un luogo di studio dell'ambiente lagunare, luogo di svolgimento di attività sportive e per il tempo libero, sito per allestimento di mostre, attività culturali e spettacoli, area attrezzata e dotata di spazi per il ristoro.
Bibliografia
CAPRIOGLIO GIOVANNI, Tra la terra e l'acqua: il Parco di San Giuliano a Mestre, Marsilio, Venezia, 2005.
AAVV, Il parco di San Giuliano: esposizione del progetto: Mestre, sala espositiva comunale, 29 aprile – 14 maggio 1995, Comune di Venezia, Venezia, 1995.
AAVV, Parco di San Giuliano: verso la realizzazione = moving forward: esposizione del progetto esecutivo: Sede Municipale di Mestre, Via Palazzo n.1, 13 dicembre 1997-10 gennaio 1998, Comune di Venezia, Venezia, 1998.